Order your Mary Glasgow Magazines
You can order and pay for Mary Glasgow Magazines subscriptions for your child here.
If this is your first time, see our step-by-step guide below.
How to order your magazine subscription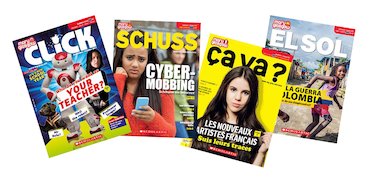 Step 1 – Find your child's school order
Enter your child's school name or postcode in the search box above. You will then be shown a list of open group orders available at your school. You should have been provided the name of the group order that you need to select by your school.


Step 2 – Choose your magazines
Once you've selected your child's school and group order, you will see a selection of magazine subscriptions that you can choose from. These have been pre-selected by your child's teacher for language level and suitability. Simply enter the quantity (usually 1) into the quantity box below the desired magazine and click 'Checkout'.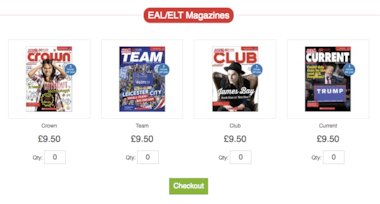 Step 3 – Order and pay
Enter your contact details and billing address and you will be taken to a secure SagePay screen where you can enter your payment information. Once this is done, your order is complete.


Step 4 – Receive your magazines
Once your school's group order has closed, your child's magazine issues will be delivered directly to your school, to be distributed to students by school staff.